It's possible to shorten how long it takes to learn music theory with fun games.
What a drag. Your book on music theory is pretty dull, and your class isn't much better. It's hard to pay attention and stay awake.
Then you take a test and find out that you've forgotten everything you've learned. How are you going to do well enough to pass? What if you fail?
Is it time to give up on your dreams and stop trying? Not even close. Music theory doesn't have to take a long time to learn. I'll explain how.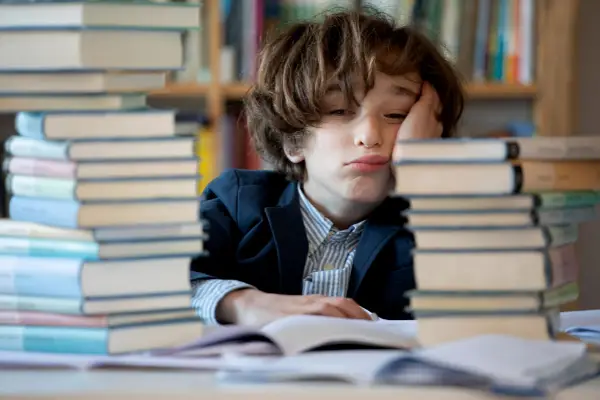 How Long Does it Take to Learn Music Theory?
It will take at least six months to a year to learn the basics of music theory. To get to the intermediate level will take three years, and to get to the advanced level will take about five years. You can cut down on this time by practicing every day.
You can start learning music theory by reading a book, taking an online course, signing up for a college class, or taking private music lessons. But it's possible to forget everything you learn if you don't practice every day and go over what you know often.
Games are a great way to practice and review every day. This could be a paper-and-pencil game you play alone or a party game you play with a group. Of course, flash cards are a quick way to remember things, but if that's the only way you use, you might get bored quickly.
The same is true for reading Wikipedia articles on music theory. Boring! It's time to spice it up, have more fun, and actually remember what you're learning.
How Can I Learn Music Theory Fast?
If you really want to learn music theory fast, you should set aside time every day. What you choose to do will determine how much time you want to spend learning. Flash cards won't take more than 5 minutes, but paper-and-pencil or interactive games might.
Games about music theory can be a lot of fun, so be careful. The time will go by fast. You might even need to set a timer to know when to stop, so you don't miss your next appointment.
Here are a few fun ways to learn music theory every day.
Flash Card Games
Bingo
True or False
Fact or Fiction
Word Search Puzzles
Crossword Puzzles
Trivia
Cryptograms
Double Puzzles
Word Scrambles
Missing Vowel
Coloring Pages
Symbol Math
Board Games
Scavenger Hunts
Does it Take Long to Learn Music Theory?
It doesn't have to take long to learn music theory. With the right materials for study and review, time will go by pretty quickly. This is especially true if you practice what you learn with a friend or in a group.
What are your favorite ways to learn music theory?
Related Reading on Music Theory