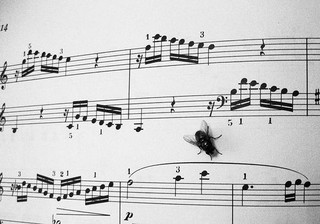 What?  You have an audition coming up soon?  That's great!
Are you ready for it?
The Reality
Most people are okay with the requirements of a music audition except for the sight reading portion.
That's where they would rather crawl into a hole and hope for the best.  (Sound familiar?)
It doesn't have to be this way, especially if you are working on it all the time.
Start Now
Sight reading is a good skill to develop on a regular basis.  Don't wait until that looming audition approaches before you get started.
Do something now.
The more you do it, the better you get.
The better you get, the less you have to practice in order to learn the music in the first place.
Do I have your attention now?
I sure hope so. [Read more...]