The time signature is found right after the clef sign at the very beginning of your music.
The term meter is used interchangeably with time signature and they both mean the same thing.
There are 2 numbers you will find stacked on top of each other.
Top Number
The top number tells us how many beats are in each measure.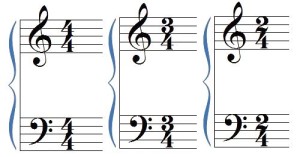 [Read more...]