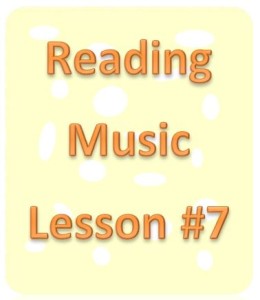 Clef signs are the symbols that you see at the very beginning of a music staff.
They help us organize the staff so that music notes can be read with ease.
The purpose is to tell the reader where each note (and letter name) will go.
In other words, a clef sign tells us what lines and spaces of the staff will represent each note.
There are 3 common clef signs:
Treble Clef
Bass Clef
C Clefs
Within the C Clefs, there are 3 different types:
Soprano Clef
Tenor Clef
Alto Clef [Read more...]