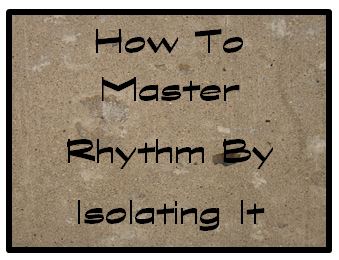 Are you having trouble reading and understanding certain rhythms in your music?
The most effective way for you to truly master rhythm is by isolating it.
Here's how you do it:
1) Find a measure in your music with a rhythm you are having trouble with.
2) Isolate it by ignoring the actual notes on the staff.  Only pay attention to the rhythm itself.  If you can't do this, then get a sheet a paper out and re-write the rhythm.

Now it's time to problem solve!