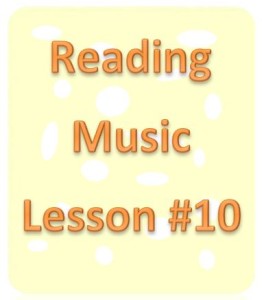 An easier way to remember music notes is to memorize the treble clef line notes.
In order to do this, we need to use a mnemonic device.
This is a trick we can use to help us recall a long series of letters or note names very quickly.
Treble Clef Line Notes
Here are the 5 line notes on the treble clef:

Do you remember how we always start at the bottom of the music staff and work our way up?
We're going to put that into use right now.
If you start with the bottom line "E" and move up the staff, we can use a few different sayings to help us remember the letter names of each line note in the order they appear. [Read more...]