MusicReadingSavant.com is dedicated to providing you with a variety of tools, tips, and resources to help you read music.
It is here that you will discover a treasure trove of information uncovering some of the greatest myths about music that may be holding you back from learning how to read music.
Get Started
One way you can get started is by signing up for some free email updates located in the box at your right.  After you submit your name and email address, you will begin receiving the latest updates about everything happening around here in your inbox periodically.
The next step is to check out the music reading myths and see which ones you may be believing that is stopping you from making progress.
Then, take a look at the music reading diagnosis and see where you are at right now & what we can do about it.
Finally, after your mindset is in shape and on track, you are now ready to dig into the beginner and advanced music reading tips.
Also, be sure to check out the latest resources in the Music Reading Savant Store and some sheet music to enjoy playing right away.
Excuses, Excuses…
There's no such thing as being too old or not smart enough to read music.  It doesn't matter what your intelligence level is, how old you are, or what your economic status is.
Anyone can do this….and do it well.  The only thing it does require is a little hard work and the right attitude.
So, its' time to get rid of all of your excuses and get started.  Feel free to leave comments or ask questions along the way.
Remember, we learn by doing and taking action every day.  Good luck!
Founder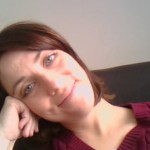 Meet Teresa, a private music instructor at a Community Music School affiliated with a local University.
She holds a B.M. and M.M. in music education, a k-12 music teaching license, and a Nationally Certified Teacher of Music certificate (N.C.T.M.).
Let's just say she's one of the crazy ones that loves music so much, that she's made it her career to help others.
Consider her your "coach" and mentor dedicated to supporting you along the way.  That's what she does every day in her teaching studio, so why not here too?
Hey, why are you still here reading?  Go get started right now!