Make your music stand out with this set of rose gold and yellow gold metal treble clef paper clips and music note paper clips.
Included are 10 pieces of each color for a total of 20 holders in a portable transparent acrylic box. They are made of durable non-toxic materials. The stylish metallic luster dresses up your desk supplies.
Keep your worksheets, sheet music, and lesson plans securely fastened together with elegance.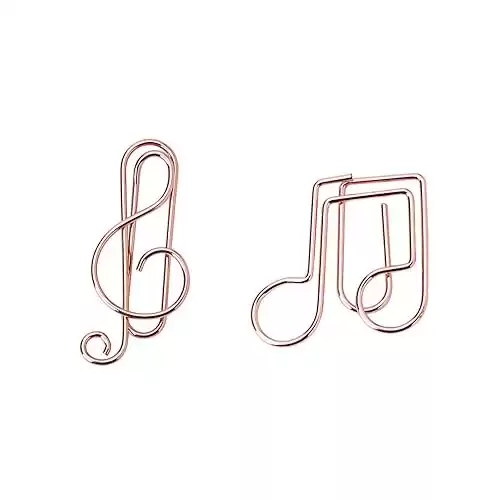 We earn a commission if you make a purchase through our links, at no additional cost to you.
Get a bold new look in office supplies while staying organized.
More Music Themed Stationery Ideas