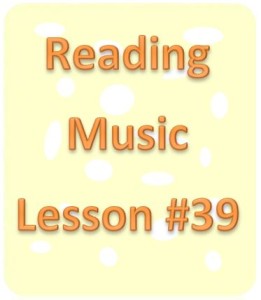 The dotted half rests are the silent partner of the dotted half notes.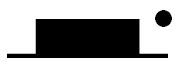 You can apply the dot rule just the same.
Here's How:
1) We know that a half rest equals 2 beats.  Now, let's divide it in half.  We should get only 1 beat or a quarter rest.

This tells us the dot equals a quarter rest.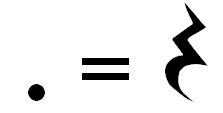 2)  Add the quarter rest back to the half rest.

Did you get 3 beats?  Good.
A dotted half rest is equal to 3 beats total.
Let's Count It
If we truly want to know we are allowing 3 beats of silence to go by, then we need to count "1-2-3" every time it appears in our music.

Quick Recap
Just like before, this is simply taking 2 already created rests (the half rest and the quarter rest) and putting them together to create something new (the dotted half rest).
Moving right along to slurs and ties…