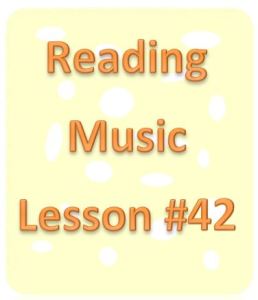 Another way repeat signs are found is with the use of 1st and 2nd endings.
This area usually has bracketed lines drawn over the top of the measures with a number "1" and a number "2" inside.

Here's What You Do
1) Start at the beginning and play or sing through the first ending until you hit the repeat sign.
2) Once you are at the repeat sign, go back to the beginning and replay or sing all of the material again until you run into the first ending.
3) Now, instead of taking the first ending, you are going to skip to the 2nd ending.
4) Go ahead and play or sing through the 2nd ending.

Hopefully this will give you a good understanding about repeat signs and the different ways they are used.
If you're ready, we're going to begin talking about more complex note values starting with the eighth notes.