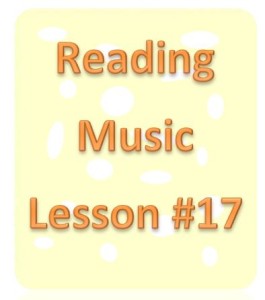 When we place the C Clef on the 3rd line of the music staff, we have the alto clef.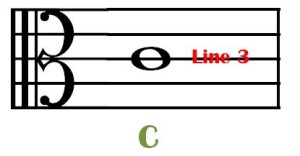 This means that when we put the center of the C Clef (where the 2 C's meet) on the third line, that is indicating the note middle C.
Alto Clef Notes
Here's what the notes look on like on the alto clef staff:

As you can see, when we move up the staff, we go forwards in the music alphabet.
A-B-C-D-E-F-G

Moving down the music staff means we need to go backwards through the music alphabet.
G-F-E-D-C-B-A
Start Anywhere
You can start anywhere on the staff using the third line "C" as your starting point and go up the staff moving forward in the music alphabet or down going backwards through the alphabet.
Just remember that notes appearing higher on the staff also sound higher.  Notes that are placed lower also sound lower.
It's now time to put some of this learning together and discuss the the grand staff.