Are you bad at drawing just like me?  No problem.
Drawing a treble clef sign is really not as difficult as it looks.  Hey, you don't need to be a spectacular artist in order to do this.
If I can do it, so can you.
So, dig out some staff paper and get something to write with.  Are you ready?
Okay, here we go!
How to Draw a Treble Clef Sign in 4 Easy Steps
Step 1 – Draw a straight vertical line down through the music staff.
Step 2 – Start at the top of your line and draw a curve down to the fourth line of the staff.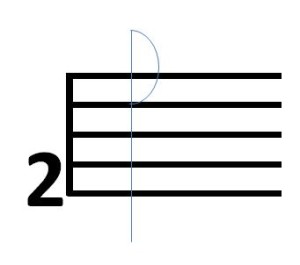 Step 3 – At this point, draw another curve down to the bottom line of the staff.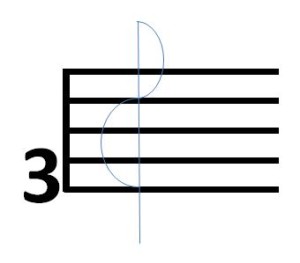 Step 4 – Make a curve to meet the third line and spiral around.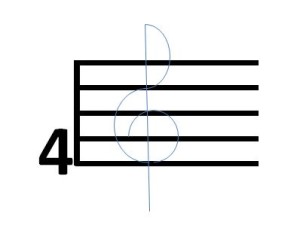 Watch This Video
If you need more help, take a look at this video.

That's all there is to it!  Drawing a treble clef sign is pretty simple for anyone to do.  Those of us lacking artistic drawing skills just might have a little hope after all…