Yes, I said the word "draw," but that doesn't mean you need to take some special class in order to learn how to draw a bass clef sign.
You just want to learn some basics in order to get your ideas down on paper.  I get it and completely agree, so let's get on with it, shall we?
Here's how you can draw a bass clef sign quickly and easily in about 3 steps…
How to Draw a Bass Clef Sign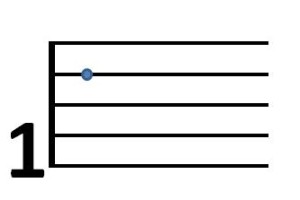 Step 1 – Draw a dot on the fourth line of the staff.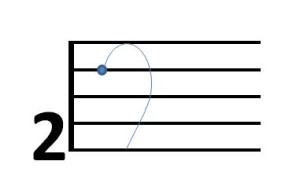 Step 2 – Start at the dot and draw an ear shape curving up to the top line and straight down to the bottom line.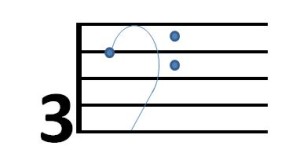 Step 3 – Add two dots on both sides of the fourth line.
Watch it Again
In case you're still unsure, here's a little video that will show it for you again.
Now that was quick and easy wasn't it?  See, not everything in music has to be that difficult or take very long to do.  Have fun drawing bass clef signs!